SUNDRIED RAISIN (SEEDLESS)
Process from seedless grapes, Sun-dried raisins are usually sweeter than other kinds of raisins and no additive is using in the process of producing raisins.
Sun-Dried Raisins as it is obvious from its name, are dried in the sun and no chemical stuff are added, hence the color of this type is much darker than the other raisins. Yet, this type of raisins  are from black raisins family, it can be considered as black raisins. 
Sun-dried raisin is rich in valuable sources of energy, fiber and antioxidants ingredients .
the existence fiber of raisin prevent getting colon cancer and also help controlling blood sugar in diabetic people.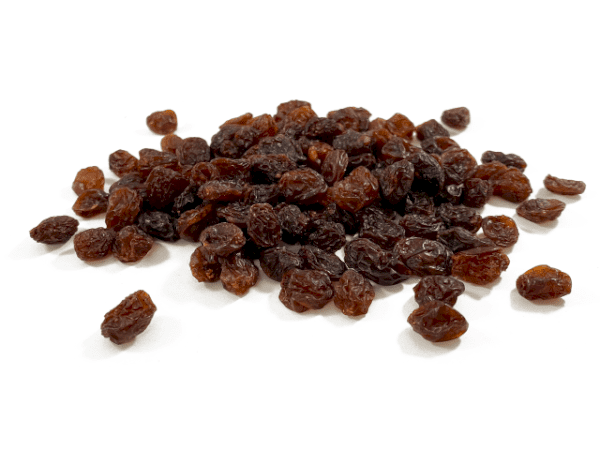 | | |
| --- | --- |
| CALORIES | 299 |
| TOTAL SUGER | 59 |
| PROTEIN | 3 |
| CARBOHYDRATE | 79 |
| FIBER | 3 |
| COLOR | Dark brown- Black |
| TASTE | Naturally sweet or fruity flavor |